MolSSI Education at WATOC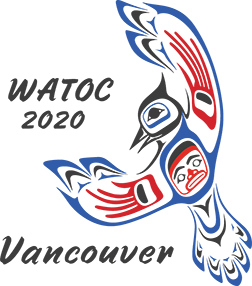 WATOC 2020 logo
Education Lead, Dr. Jessica Nash, and MolSSI Board of Directors member, Prof. Ashley Ringer McDonald, will give invited communications on the MolSSI Education program at the World Association of Theoretical and Computational Chemists (WATOC) meeting in Vancouver, BC.
Dr. Jessica Nash will give an introduction and overview of the MolSSI Education program, while Prof. Ringer McDonald will speak about how faculty members have successfully used MolSSI Education resources as a springboard for their curricula. Their talks will be at 4:20 PM PT and 4:30 PM PT.
MolSSI Director, Prof. Daniel Crawford, is also speaking at WATOC! His talk is on Monday morning, July 4 at 11:30 AM. You can see the abstract here.